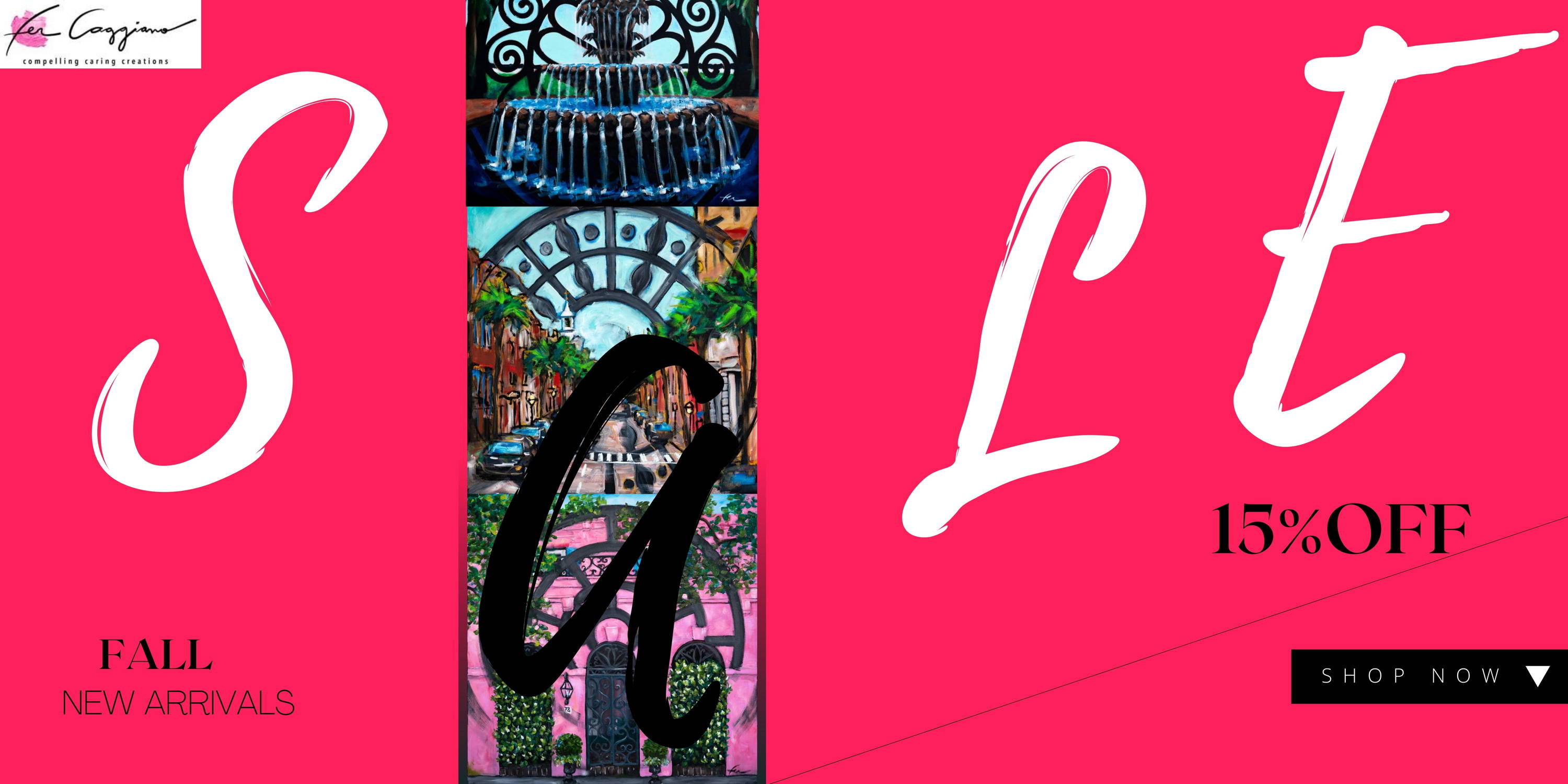 The Charleston Mandalas series is a conversation starter on mindfulness. Iconic Charleston locations are paired with stunningly detailed cast iron mandalas. We are reminded to pay attention and recognize the beauty and detail constantly around us. These scarves can be a little reminder!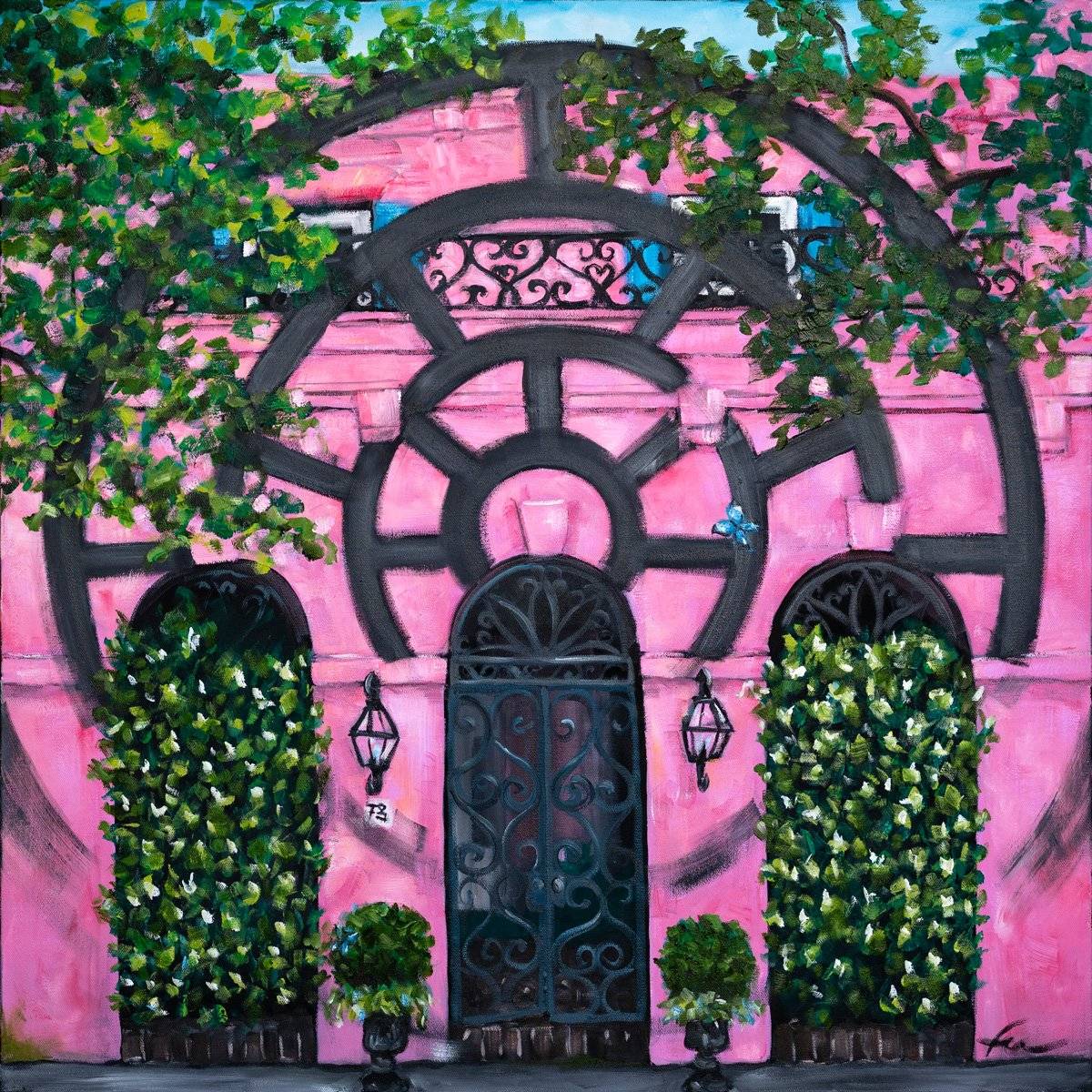 Take a step off of Tradd Street and you will find yourself on East Bay, home to a historic collection of colorful Charleston homes also known as Rainbow Row. 73 East Bay bears a vibrant pink that stands out even amongst the other colorful edifices.

This street was initially named Cooper Street but was renamed for its innovative "broad" width, allowing of more traffic. It is truly an iconic road in Charleston, dating back to the pre-revolutionary era. The famous Shepherd's Tavern was located where 46 Broad currently resides.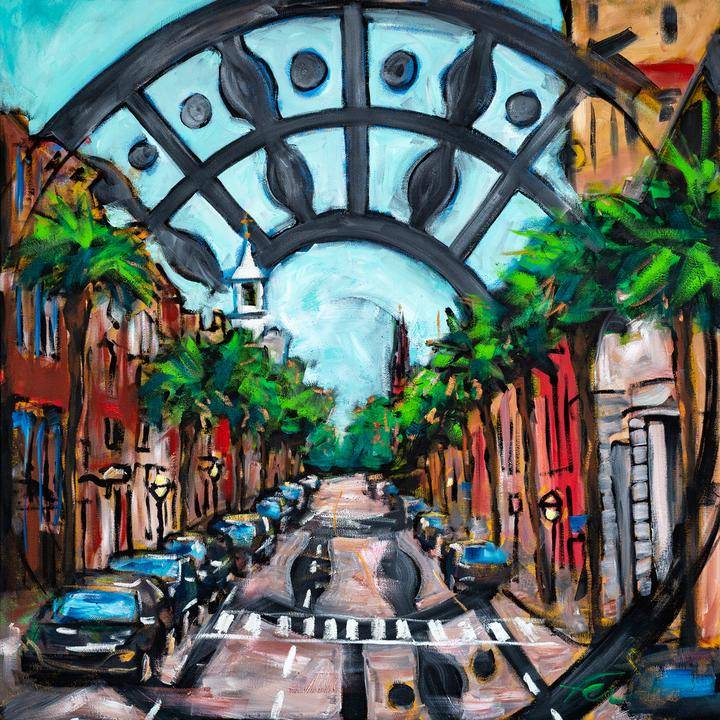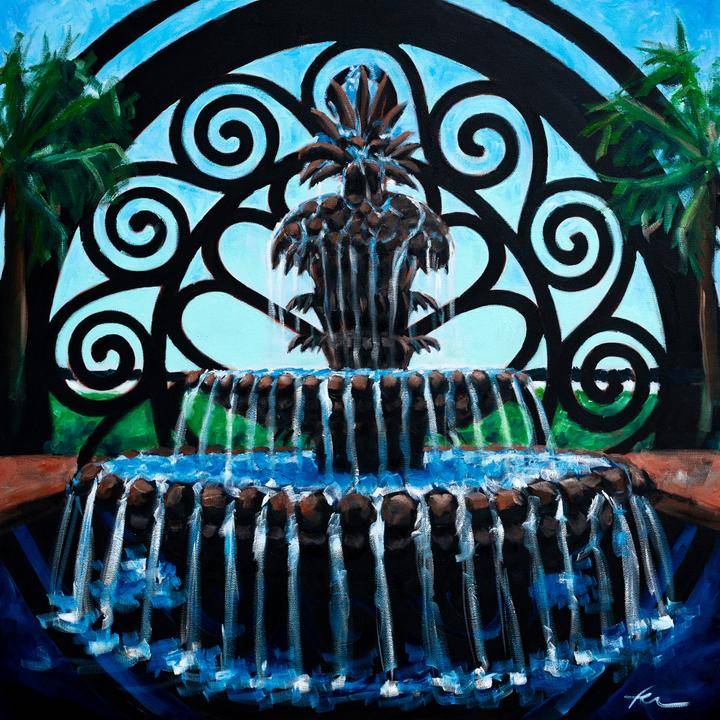 The Lowcountry is prized for its warm, hospitable, embrace. The pineapple fountain, found in iconic Waterfront Park, serves as a welcoming beacon for those traveling to Charleston. You can also swim in it if you wish to cool off from your downtown trekking.