Playing With FIre SOLD OUT
Inspired by the mesmerizing aspects of fire, this collection was triggered by contemplating the playful dance of a gypsy, and invites you to appreciate a life of freedom.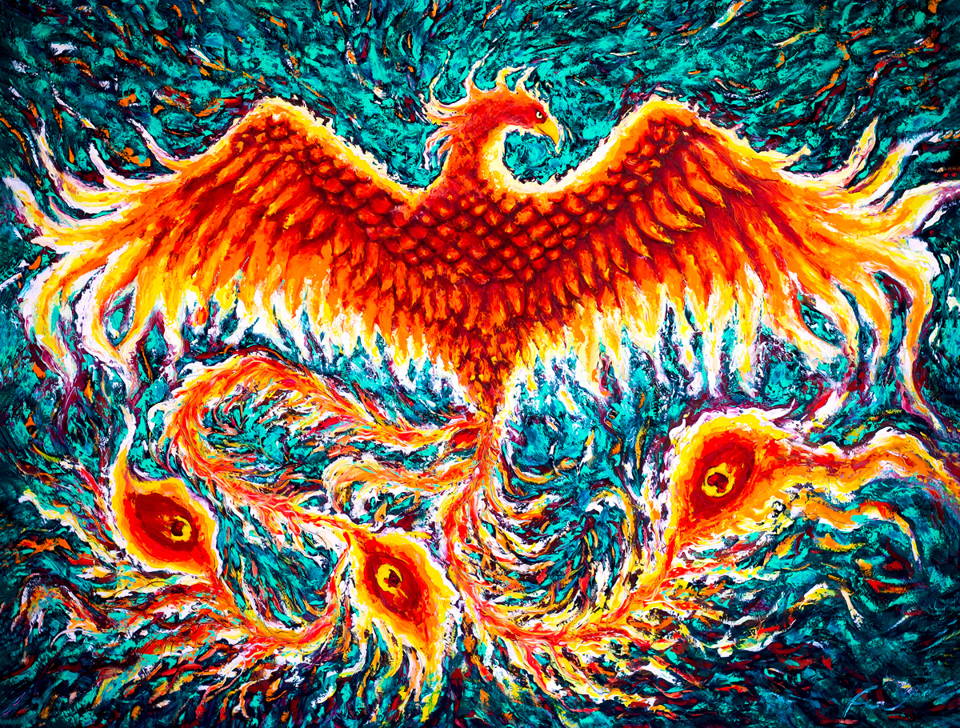 The Phoenix SOLD
Based on my original large oil painting (60x48").
Animated to offer an exclusive creativity layer as NFT art.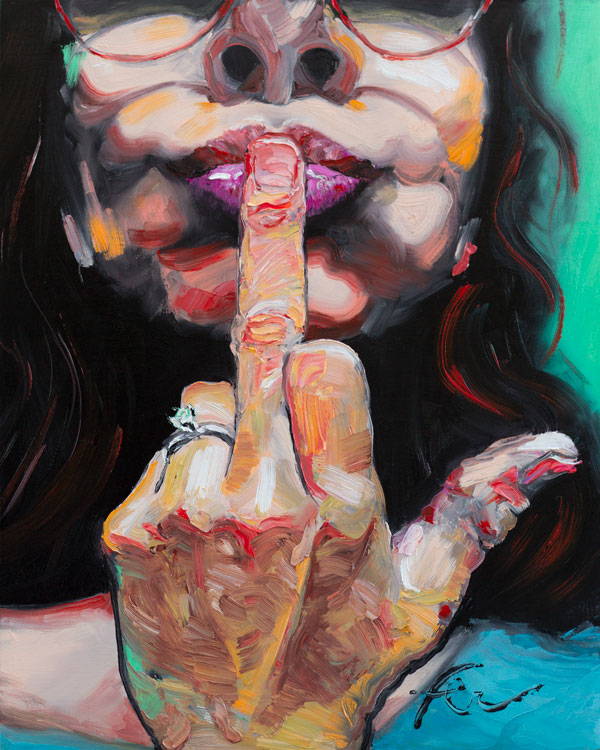 This piece was selected for the juried show at the City Gallery in Charleston, during the Spoleto Festival 2019 and I consider it my MonaLisa (so far).
A favorite for all the feminists out there.
SOLD

Tribute to John Lennon and the 50th anniversary of IMAGINE.
After getting such a fantastic engagement on social media, I decided to animate it and turn this art into my first GENESIS NFT.
SOLD on John Lennon's birthday. What a legendary sale!

MOOD is my latest series, exploring feelings.
Minted via Manifold under Fer Caggiano ERC-721 contract.

Original Art by Fer Caggiano SOLD OUT
The Unveiled Collection is my most intimate series.
Minted via Manifold under Fer Caggiano ERC-721 contract.

The Red Heels Series SOLD OUT
The Red Heels series is my first collection of fully digital paintings. It is based on a photoshoot I did of a friend when she came to visit my Art Studio. At first, I intended to create original oil paintings but after I started my journey on NFTs I felt they were perfect for my first fully digital creation.

The Hive SOLD OUT
The Hive is a collection of 33 (1/1 NFT art) bees based on my original art for a solo exhibition at the Grand Bohemian Gallery in Charleston, SC. With this project, I invite you to learn more about the importance of bees and pollinators.

I am thrilled to bring this project to the metaverse and expand empowering women and non-binary in the NFT community.
I am one of the 88 selected artists for the Art in Motion NYC 2021
SPEAKER AT NFT MOONFEST
LAS VEGAS 2022