Like A Girl: Dare To Dream presents
Police Officer & Olympic Athlete
Mulern Jean is a police officer who works as a school resource officer in Mount Pleasant. She is also an Olympic athlete. Mulern moved to South Carolina when she was awarded a track scholarship at Charleston Southern University. After graduation, she went to Florida State University to earn her master's degree in Criminology.
Mulern loves working with children and takes her job seriously. She exudes protective energy, which is a comfort to the kids at her school. She is also a role model and example for kids who have big dreams. The daughter of Haitian immigrants, Mulern competed on the Haitian Olympic team in the 2016 Rio Olympics and the 2021 Olympics in Tokyo, Japan.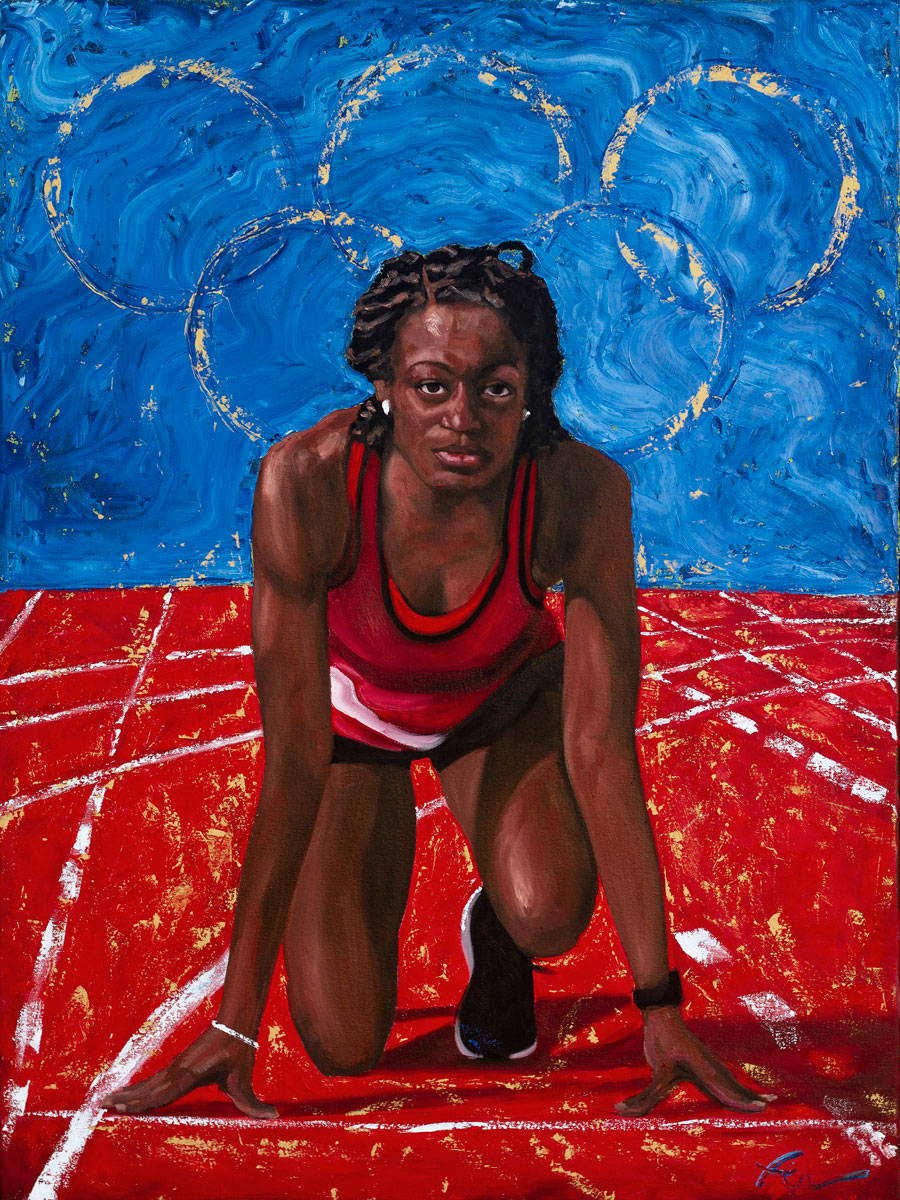 Now Available as 1/1 NFT Art
I have created an animated version of this portrait and now you can have it as NFT Art.