Like A Girl: Dare To Dream by Fer Caggiano
Inspiring and Empowering the Future of Womanhood
March - May 2021
The exhibition was the most visited show at the City Gallery since 2019 even with all the pandemic restrictions!
I have always felt a calling to use my art to lift people up and make the world a better place for all living things. I am also always questioning. The project Like A Girl: Dare To Dream came to life is meant to enlighten others and empower women and girls to reach their full potentials. Thinking, feeling, and acting "like a girl" should mean that you are strong and intelligent and can achieve greatness!
Art is all about creating a shift in someone's mind. If a person is uneasy, art can bring peace. If someone feels stagnant, art can make them move. Like A Girl is meant to create movement in viewers' hearts and minds and engage people in a dialogue about the present and future roles of girls and women in our communities. It also will directly support efforts to empower girls and women through donations to relevant organizations. I hope your life is enriched by viewing these portraits and learning about each of my muses' stories.
Shout Out to my RIGHT HAND and Publicist: Robin Scarella. Read more about this amazing woman here.
Click on a portrait to learn more about her story
Buy some Inspiring Merch and Support the Project
Shout out to some of our supporters: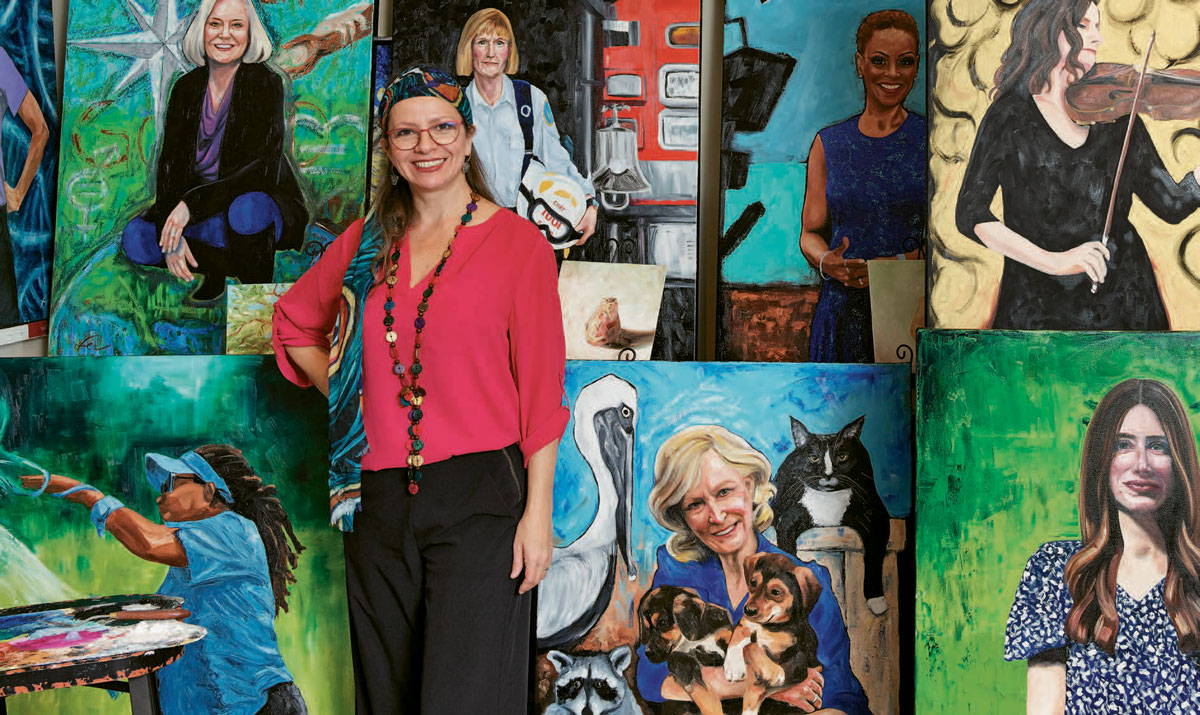 Photography by Ansley Peace, Charleston Style & Design Magazine.
Empowering & Educational Artwork embodying strong and inspiring women in South Carolina
The canvas is a powerful tool and the blueprint of an artist. Its creative essence tells a narrative with the use of color, emotion, texture and layers.
International artist Fer Caggiano has embarked on a journey to celebrate the heroic achievements of 40 remarkable women, who have transcended life's challenges to create a legacy of inspiration.
The artistic and colorful celebration of women is a time honored tradition, but never before has the medium of storytelling, art and achievement come together in a more poignant and emotional way.
The vision of Charleston, South Carolina based Fer Caggiano and her dedication to sharing the beautiful stories of these 40 remarkable women is the culmination of a journey from the heart.
These 40 women all come from different walks of life, but together they share the common link of reaching the pinnacle of their dreams.
Come with us as we take a walk into this transparent, vulnerable and powerful passage that is "Like a Girl: Dare to Dream".