After the amazing success of my museum exhibition "Like A Girl: Dare To Dream" I am thrilled to bring this project to the metaverse and expand empowering the NFT community. It is a dream to be able to continue empowering women (and now also taking nominations for LGBTQ+ and other minorities).

"International artist Fer Caggiano has embarked on a journey to celebrate the heroic achievements of 40 remarkable women, who have transcended life's challenges to create a legacy of inspiration." - CHS Daily

Phase 1 (ACCOMPLISHED):
- museum exhibition,
- book launch and
- fundraiser supporting local associations that help women reach their highest potential.
For the 40 nominees on phase 1 we selected inspiring local women. You can learn more about it here.

Phase 2:
We are looking for individuals that are doing amazing in the NFT community. It can be by their personal success or better, for how they are lifting the community and helping others. The main goal is to celebrate and share the story of a person that inspire others. You can nominate someone here.
Benefits for the Collectors:
I will airdrop a free NFT art from my coming Dare To Dream collectable series.
Collectors get early access to future drops.
Benefits for the Honorees:
After the NFT gets a bid, I will send the original 20x16" oil painting as an "award of excellence" for their great contribution to the community. (I'll pay for shipping within the USA, outside the country I need to get an estimate and we can organize costs)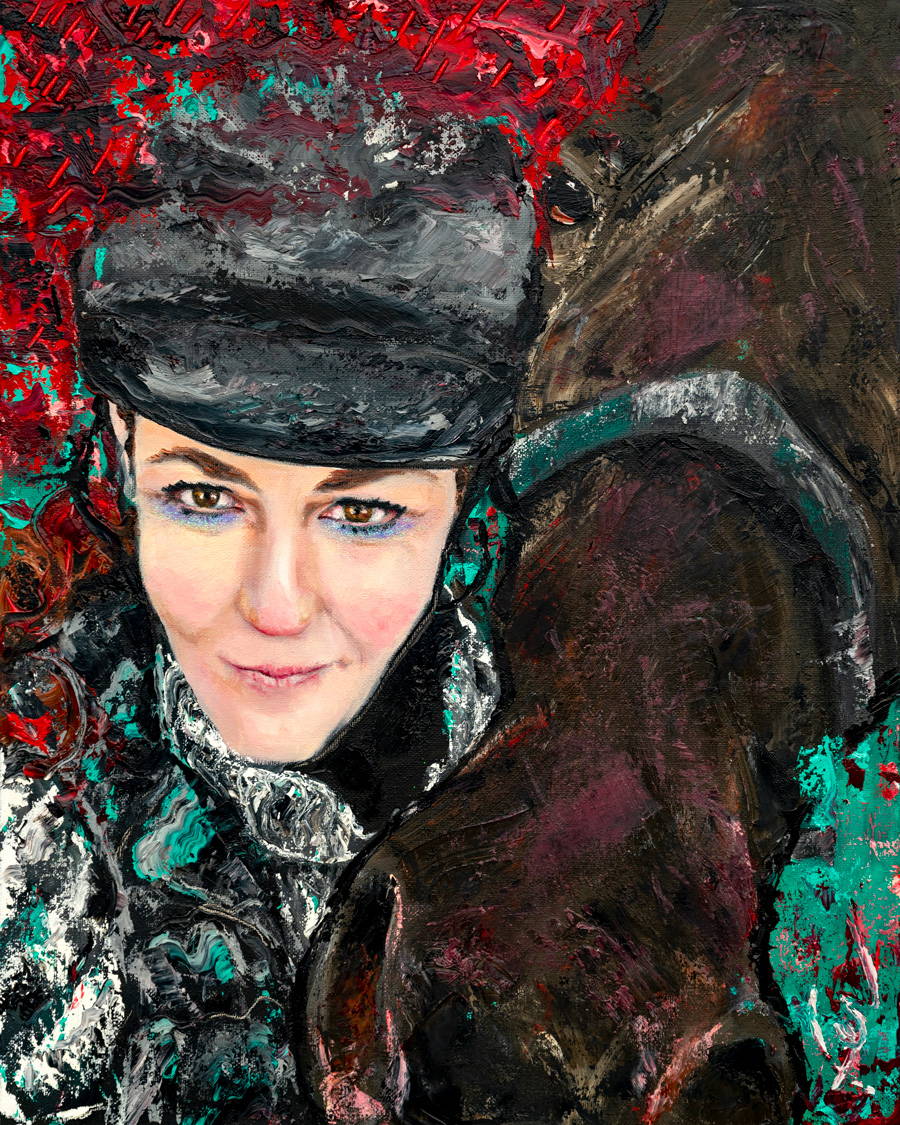 Judy Lindsay is an award winning media designer, movie producer photographer & abstract artist. She is often found out on the trails of the cascade mountains with her horse Annie.
This tribute is part of the "Dare To Dream" project: empowering and inspiring the community, by international artist Fer Caggiano.
Edition of
1/1