Fer crafts art that inspires the dream of a brighter, more sustainable future for everyone on this planet. Her local artwork and oil paintings in Mount Pleasant, SC have been showcased worldwide as a colorful yet mindful reflection of the beauty in people and the natural world. Each striking painting is lovingly created to enrich the lives of those who view them.

ARTIST, FEMINIST, PHILANTHROPIST, ENTREPRENEUR
"Using Art As A Voice For The Greater Good"
AN acclaimed painter of diverse landscapes, portraits and still lifes, Fer Caggiano was born in Brazil. Her childhood was driven by two strong desires: creating art and protecting the world. At 12 years old, her sand sculpture won first place in an adult art competition.
She studied at New York's Art Students League, where she began receiving recognition and awards for her work. After three years, she moved to London and immersed herself in the studio, developing as an artist independently. Her relentless drive to be famous, though, left her spiritually empty. Caggiano returned to Brazil and served as a resident artist at a Buddhist temple and volunteered at a meditation school. That four-year spiritual journey redirected and grounded her "to serve humanity" with a new focus on bringing joy rather than gaining fame.
Caggiano's works are contemporary and constantly evolving. Known for using heavy impasto technique, her creativity also leads to constant exploration and use of bold new approaches. Caggiano's pieces are brimming with vibrant movement while simultaneously conveying a sense of peace and joy. Her works not only capture the beauty in people and the environment, but also serve to create a more sustainable and equitable world.
Caggiano is a Piccolo Spoleto artist and the creator of Like A Girl: Dare To Dream, an exhibition of 40 portraits meant to enlighten others and empower women and young girls to reach their full potential.
Fer's work has been exhibited and collected around the world.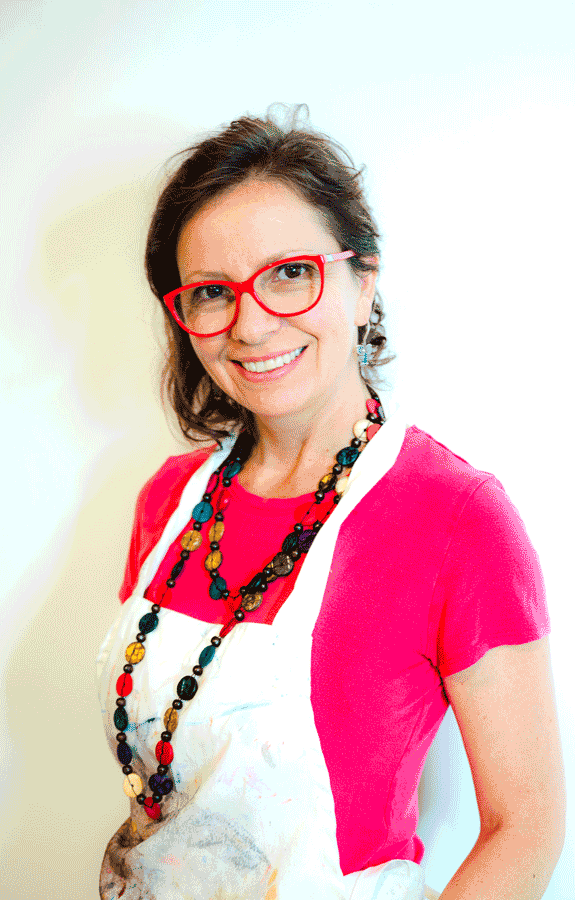 Fer Caggiano's art has been recognized worldwide and showcased in multiple galleries, including the prestigious Agora Gallery, SOHO. She is regularly featured on television shows and in print and online publications, invited to participate in solo and group exhibitions, and highlighted in art books.
"Art is all about creating a shift in someone's mind. If a person is uneasy, art can bring peace. If someone feels stagnant, art can make them move."
Discover Fer's press appearances both locally and internationally. From elaboration on her most prominent collections to tangible business advice, Fer has been willing to share her story and driven to inspire others.
KEEP UPDATED ON INSTAGRAM