Would you ever guess where I took my husband on our first date?
Well, first I need to explain that this was his first trip to NYC while for me, it was a work trip to a place I used to live.
Two days before my flight, he sent me a message asking if I was in the USA yet. We had been friends for a few years after meeting in São Paulo, and I had told him that was all I wanted of him. So, friends, we were and we often sent messages to each other. He knew I was coming to the USA again (it didn't cross my mind to meet him on a previous trip) and this time he made a move before I could think it through.

I replied I'd be there in a couple of days and randomly asked if there was any chance he'd be in the area. He quickly took it as an invitation and booked a flight to see me in NY. My trip was set for art and I didn't have all that much spare time for tourism on my hands, but I felt like being his first time in NYC, I had to show him around. That is what friends do, right?

I took him to the MoMA (even though he is not much into art, being an engineer, Ph.D. in some weird field, opposite of art) and that was a challenge. He was polite enough to remain in the "I don't get this" kind of comment. So I decided to show him Central Park, exploring all of my favorite angles. Some pictures I took that day became paintings during that trip. Yes, art is always in the back of my head. Even a drive to the grocery store is an inspirational photo opportunity for me.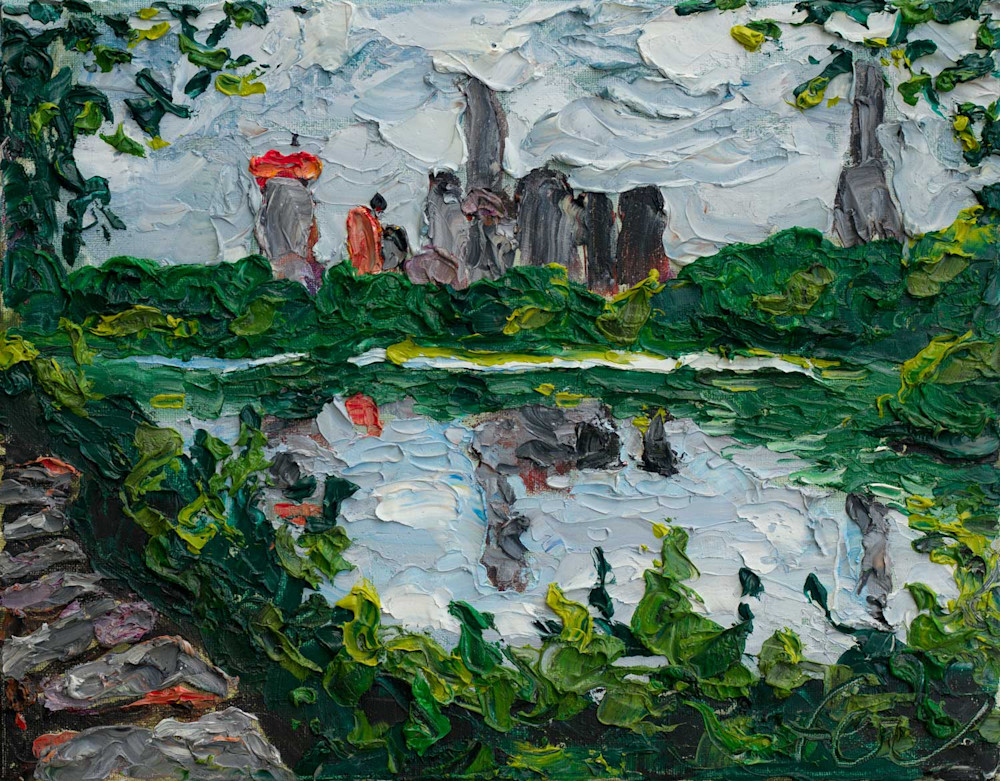 Well, where was I? Right, the first date. So, after walking around all day I started considering that he was nicer than I remembered but hey, just friends, right? Yeah, yeah… so I kept on sharing my personal experience of NYC and, as I would do every time I was in the city, we dropped by for a chance to see my teacher (Mr. Philip Sherrod). So there we were, early evening, and I find myself ringing the doorbell to my crazy and rude, yet beloved, art teacher's apartment. As always, he was pleased to see me but knowing him, in my attempt to avoid him being too rude, I said, "I have a friend with me, please be nice, it is our first date!"
Haha! There it was. I said it out loud and it hit me like a hammer. I froze for a second and tried not to look my date in the eyes.

Sherrod buzzed the door and up we went. I did warn him about my teacher being rude and the mess he lives in, but I think no words could explain what he was going to go through. Let's sum it up like this: I promised him I would never become like my teacher!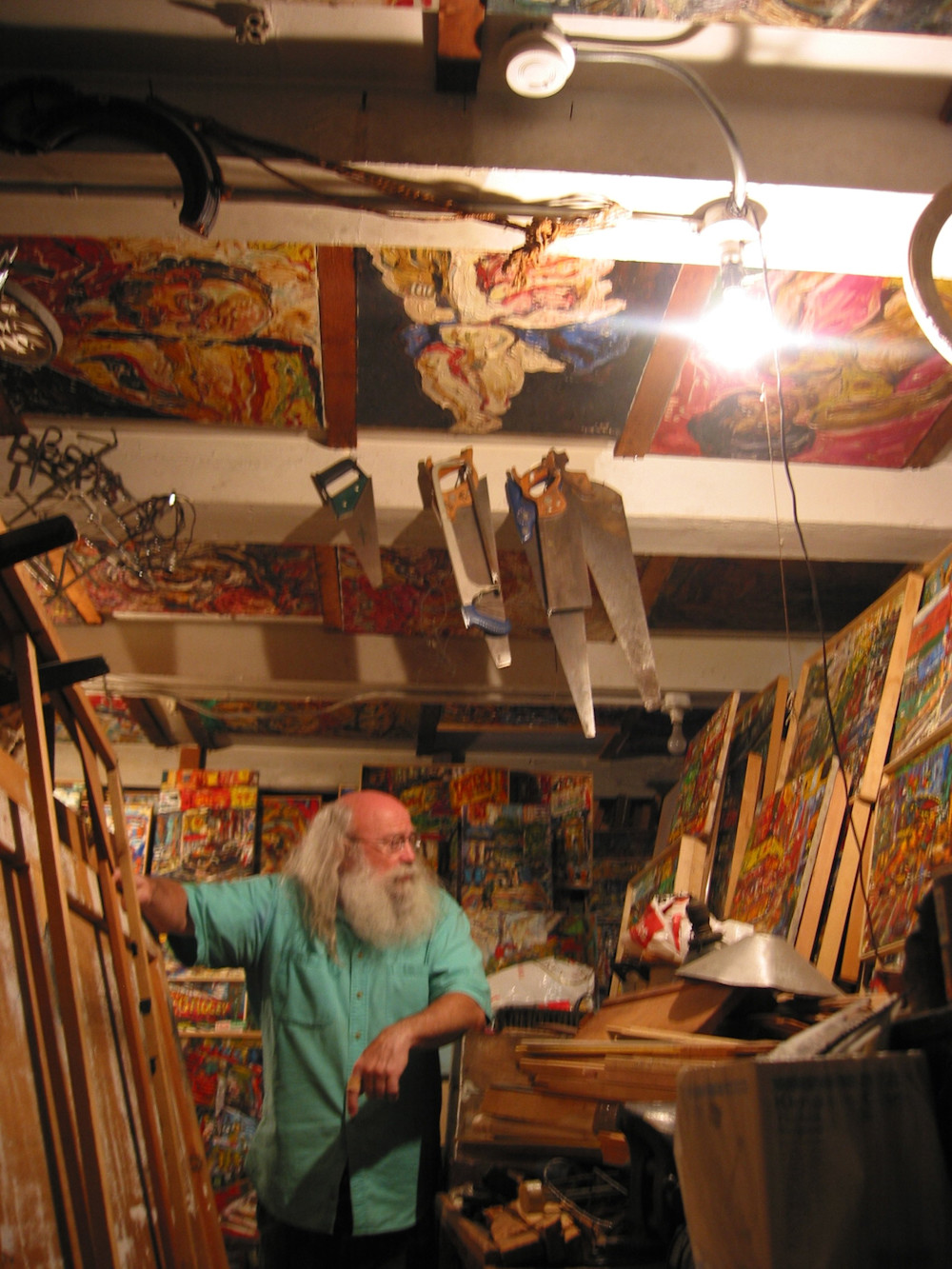 And what is in it for you? Well, keeping the promise of never burying ourselves under too many paintings, I will do a clearance every now and then to open up room for new pieces to be created.