About Fer Caggiano
Artist, Feminist, Philanthropist, Entrepreneur
Fer Caggiano is a Brazilian-born painter known for her colorful, textured impasto landscapes, still lifes, and portraits. Fer studied at New York's Art Students League, where she began receiving recognition and awards for her work. After three years, she moved to London and immersed herself in the studio, developing as an artist independently.
Though she was exhibiting in well-known galleries, Fer felt there had to be more to life than fame, so she left London to serve as a resident artist at a Buddhist temple. Her four-year spiritual journey reminded her of her early desires to protect the world. She redirected her artistic life toward bringing joy and shining a light on matters that deserve attention. Fer's work has been exhibited and collected around the world. She lives in Charleston, South Carolina. 
Learn More
Like a Girl: Dare To Dream
The canvas is a powerful tool and the blueprint of an artist. Its creative essence tells a narrative with the use of color, emotion, texture and layers.
International artist Fer Caggiano has embarked on a journey to celebrate the heroic achievements of 40 remarkable women, who have transcended life's challenges to create a legacy of inspiration. 
The artistic and colorful celebration of women is a time honored tradition, but never before has the medium of storytelling, art and achievement come together in a more poignant and emotional way.
The vision of Charleston, South Carolina based Fer Caggiano and her dedication to sharing the beautiful stories of these 40 remarkable women is the culmination of a journey from the heart.
These 40 women all come from different walks of life, but together they share the common link of reaching the pinnacle of their dreams.
Come with us as we take a walk into this transparent, vulnerable and powerful passage that is "Like a Girl: Dare to Dream".
Learn More
WHEN YOU SHOP HERE, YOU ARE ALSO PLANTING A TREE
Fer Caggiano Supports Ecologi
We plant trees & fund the world's best climate crisis solutions.
Give back more to the planet than you take. You'll fund the highest standard climate projects to accelerate our transition to a sustainable future.
This is one of the many projects sponsored by Fer Caggiano.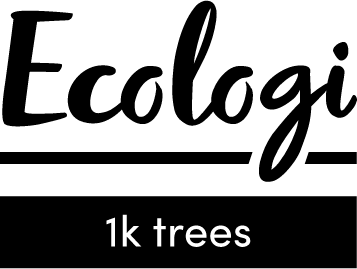 SUBSCRIBE TO NEWSLETTER
News, giveaways, new products and exclusive deals. Directly to your inbox.