About Fer Caggiano
Passionate about using art as a voice and a means to create a more sustainable and equitable world.
Fer Caggiano is creative and compassionate, as colorful and compelling as her paintings, and her work has been showcased worldwide. Fer's talent captures and commemorates important moments on canvas.
Fer not only reflects beauty in people and the environment, but she also uses art to bring awareness to critical issues. Currently, her works support philanthropic efforts to empower girls and women as well as reforestation.
Fer's striking paintings will enrich your life and at the same time, you will gain satisfaction from knowing you are improving our world. She welcomes your interest in available or commissioned works and in her mission.
Like a Girl: Dare To Dream project
Girls and women continue to struggle to be respected in our male-dominated world. To act "like a girl" typically has meant to be passive, weak, silly, dumb, and other negative connotations. But girls and women must dare to dream – to be leaders, to be strong in mind, body, and spirit – so that "like a girl" will instead mean powerful and highly effective.
The exhibition's primary objective is to bring awareness to this timely and critical issue, in order to stimulate discussion and ultimately drive change in attitudes and actions. Through portraits of diverse fascinating women, each with unique and inspiring stories, girls and other women will see on canvas their potential: they can be strong, smart, and beautiful, and ready to make their mark on the world.
Learn More
WHEN YOU SHOP HERE, YOU ARE ALSO PLANTING A TREE
Fer Caggiano Supports Ecologi
We plant trees & fund the world's best climate crisis solutions.
Give back more to the planet than you take. You'll fund the highest standard climate projects to accelerate our transition to a sustainable future.
This is one of the many projects sponsored by Fer Caggiano.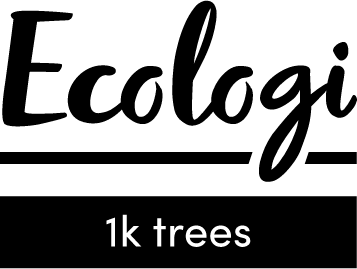 SUBSCRIBE TO NEWSLETTER
Promotions, new products and sales. Directly to your inbox.